Summer school is back!! To kick off its wonderful return, we made our own pizza pies at the famous, traditional restaurant, L'Antica Pizzeria da Michele! Established in 1870 in Naples, a wood fired stone oven bakes their Neapolitan pizzas to perfection, and our lucky munchkins got the opportunity to create their own pizza masterpieces.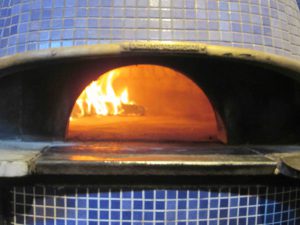 First, they were given dough to flatten and knead in order to make the crust. A spin, stretch and flip later, they were ready for the fresh tomato sauce. Clumps of cheese, parmesan and oil topped it off as their pizza pies were tossed into the oven and allowed to cook at an incredible temperature. The result, absolute perfection. Our mini-cooks were pros in a matter of no time, even the pickiest of our bunch wore an apron and a wide smile.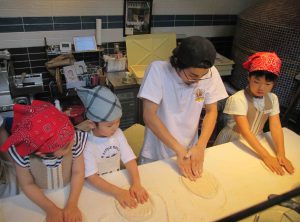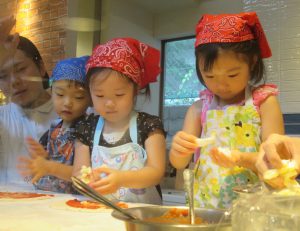 What an experience! We all had such a wonderful day, enjoy your Pizzas, munchkins!