This month is all about preparation for one of the best days of the year, Halloween! An essential part of the day includes a stylish and awesome trick-or-treating bag, and certainly the munchkins did deliver. Every year, we need to come up with an interesting and original design and the one we decided on this time around, was our furry flying friends, the bat.
What starts as a black box is soon transformed into a beautiful bat as we add the eyes, nose and the mouth, and while all of the pieces are essentially the same, every student takes a different approach to applying them, giving each bag a special uniqueness. Top it off with ears, stubby little legs and luxurious purple felt wings, and voila, a bat bag worthy of the dark knight himself.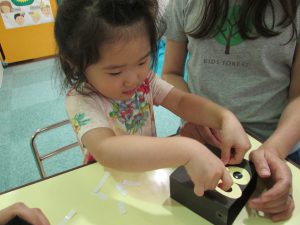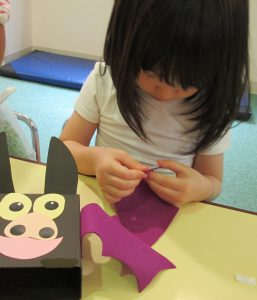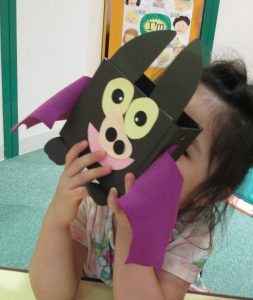 Unfortunately, the kids cannot take them home today (though they really wanted to), but their patience will pay off as that special night of ghouls and goodies rapidly approaches.
Fantastic work, pre-school pumpkins!