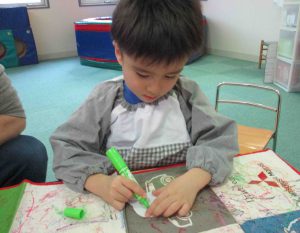 2020 has arrived and with it comes a new animal zodiac, the year of the rat. Nothing starts the year like eating a ton of mochi, and I happen to believe today's craft would agree. It's a cute mochi-munching mouse!
The munchkins were in charge of coloring their mice. With such a large variety of colors and a blank canvas for them to decorate, you can really see the differences in their techniques and tastes. Every single mouse was brilliantly unique. The finishing touches were the eyes, the nose and the "2020" stickers to complete the look. The end results… absolutely adorable!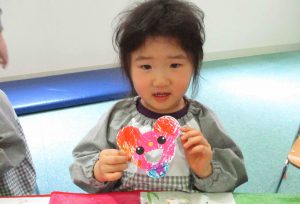 Today's activity wasn't strictly a craft, it was also a fun game! Small little soft, fluffy balls were strewn all over the room (representing mochi) and it was up to our hard-working munchkins to collect and feed their mice! A lot of running around and laughing soon followed! They had a great time!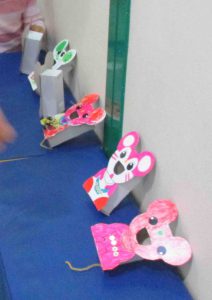 Enjoy feeding your mice at home, and thank you for coming today!