Today, we made a cute heart rabbit for our Valentine's Day themed craft time. For the rabbit's face, we took pictures of the kids and used their smiley faces. The result was the creation of a cute munchkin rabbit.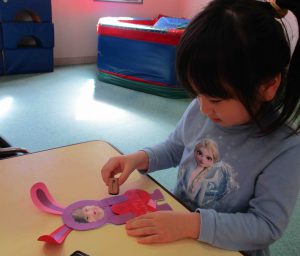 The first task was to draw a cute rabbit nose. Next, they chose lovely bunny ears to attach to their rabbit, which they then rolled up to give them a cuter look. For the finishing touches, the kids drew their own hearts and put on their favorite heart stamps and stickers.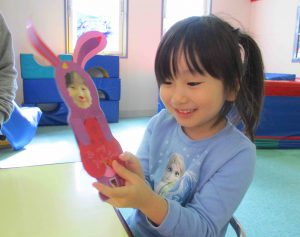 The kids were so happy and excited making this craft, as is shown by their adorable smiles. They were so proud they could hardly put them down!! What a great effort today!!