St. Patrick's Day is coming up very soon, so today we made some cute Shamrock Men. The shamrock is also known as a `young clover` and it is the national symbol of Ireland. Many people in Ireland wear it on their clothes during St. Patrick's Day to celebrate.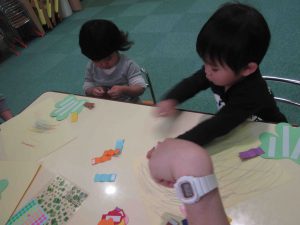 In order to put Shamrock Man together, we first connect his arms and legs to the body. Next, we added his hands and boots. To complete the craft, we put on his mouth, eyes and a cute hat. The kids were also given a chance to decorate it with lots of little green shamrock stickers.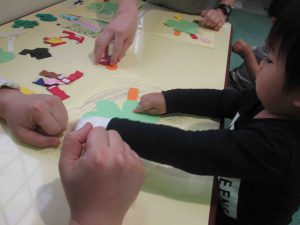 Wow! What a fantastic effort by the kids today!